General Specifications
Basic Colour
Silver
Energy Efficiency Rating
A+
Electronic Controls
Yes
Drying Type
Heat Dryer
No. of Programs
5
Water Consumption
9.3 l
Max Noise Level
50 dB
Style
Finish
Metallic
Boxed / Shipping Dimensions
Gross Weight
48.2 kg
Net Weight
46.9 kg
Length / Depth
65.5 cm
Width
66 cm
Height
88 cm
Product Dimensions
Product Length / Depth
60 cm
Product Width
60 cm
Product Height
84.5 cm
General Dimensions
Dishwasher Capacity
13 Place freestanding Dishwasher tha t is A rated performance for washing and A for drying.
EcoSilence Drive: dishwashing like you've never heard before.
Keeping the house clean can be difficult. Keeping it quiet can sometimes feel impossible. Our dishwashers with EcoSilence drive deliver high-performance cleaning with low noise emission. Equipped with a brushless, energy-saving motor that optimally reduces friction noise, the EcoSilence drive ensures a much smoother, quieter operation. Now you can enjoy a home that is as quiet as it is clean.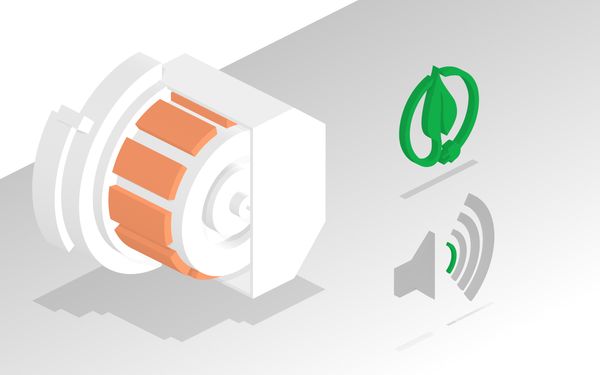 Gentle care for your glassware.
How many times have you unloaded glasses from the dishwasher, only to find them still dirty or wet and in need of further cleaning? The new glass 40° programme gently cleans glasses, even high-quality crystal glasses, while providing optimum drying and achieving a brilliant shine. This is made possible through lower washing temperatures, an adjustment in the rinsing agent temperature and an extended drying period. Give your glasses the care they deserve.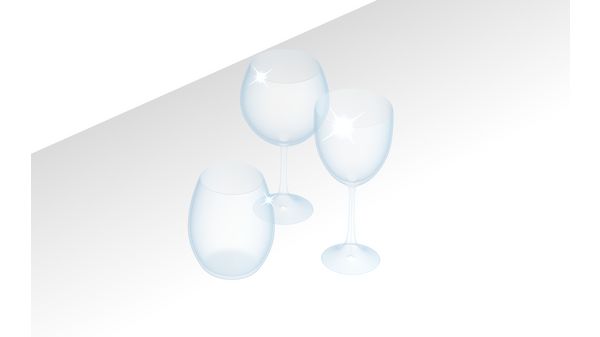 Hygiene Plus Option: the highest standard in hygienic cleaning.
For families with young children or allergy sufferers, an antibacterial clean can sometimes be hard to achieve. Hygiene plus guarantees you a high standard in hygienic cleaning. Activated alongside normal wash programmes, the feature increases and sustains the rinsing temperature to up to 70°C for ten minutes to remove remaining bacteria. A hygienic clean and peace of mind, wash after wash.